2024 RFN CALENDAR OF EVENTS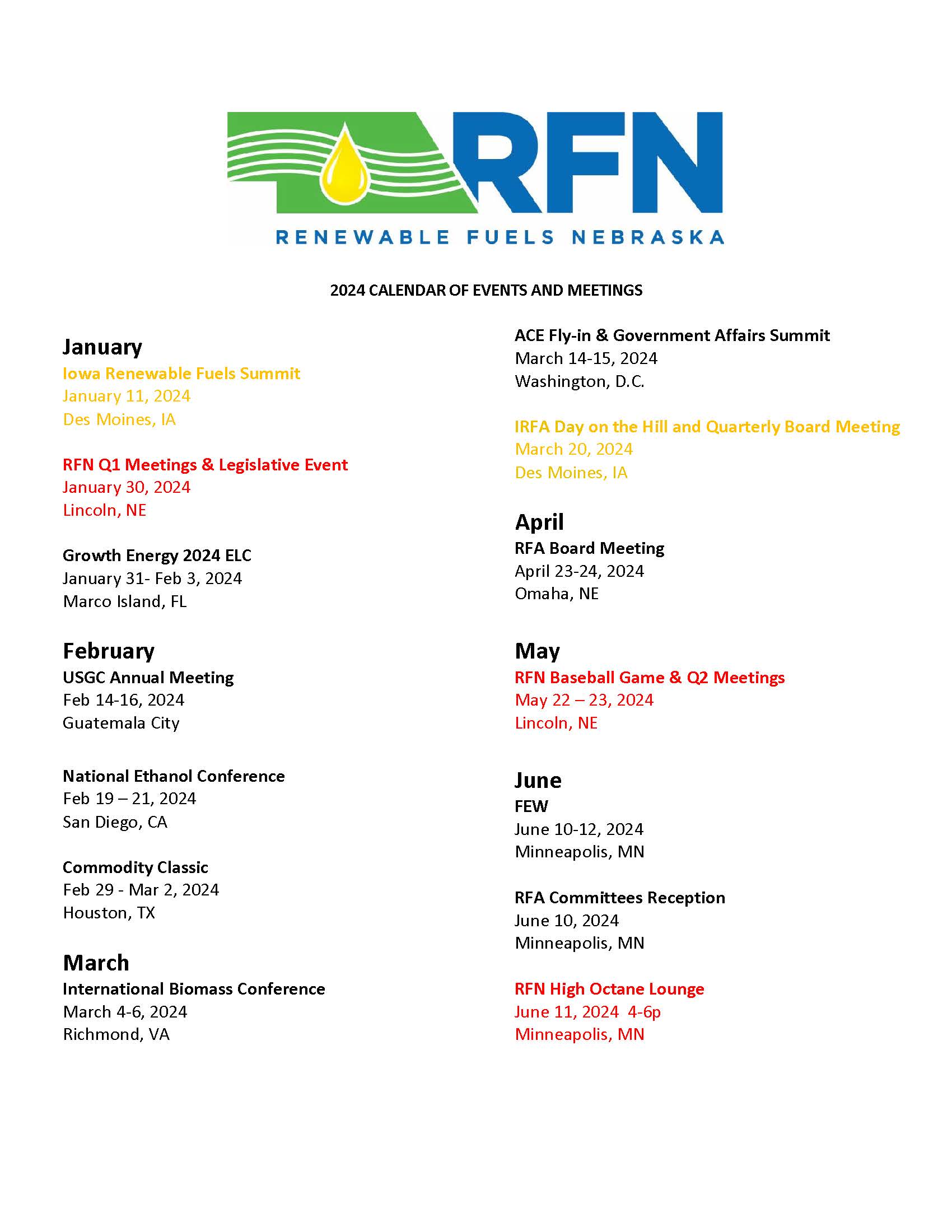 2023 RFN CALENDAR OF EVENTS
November
RFN Q4 Annual Meetings & Member Appreciation Event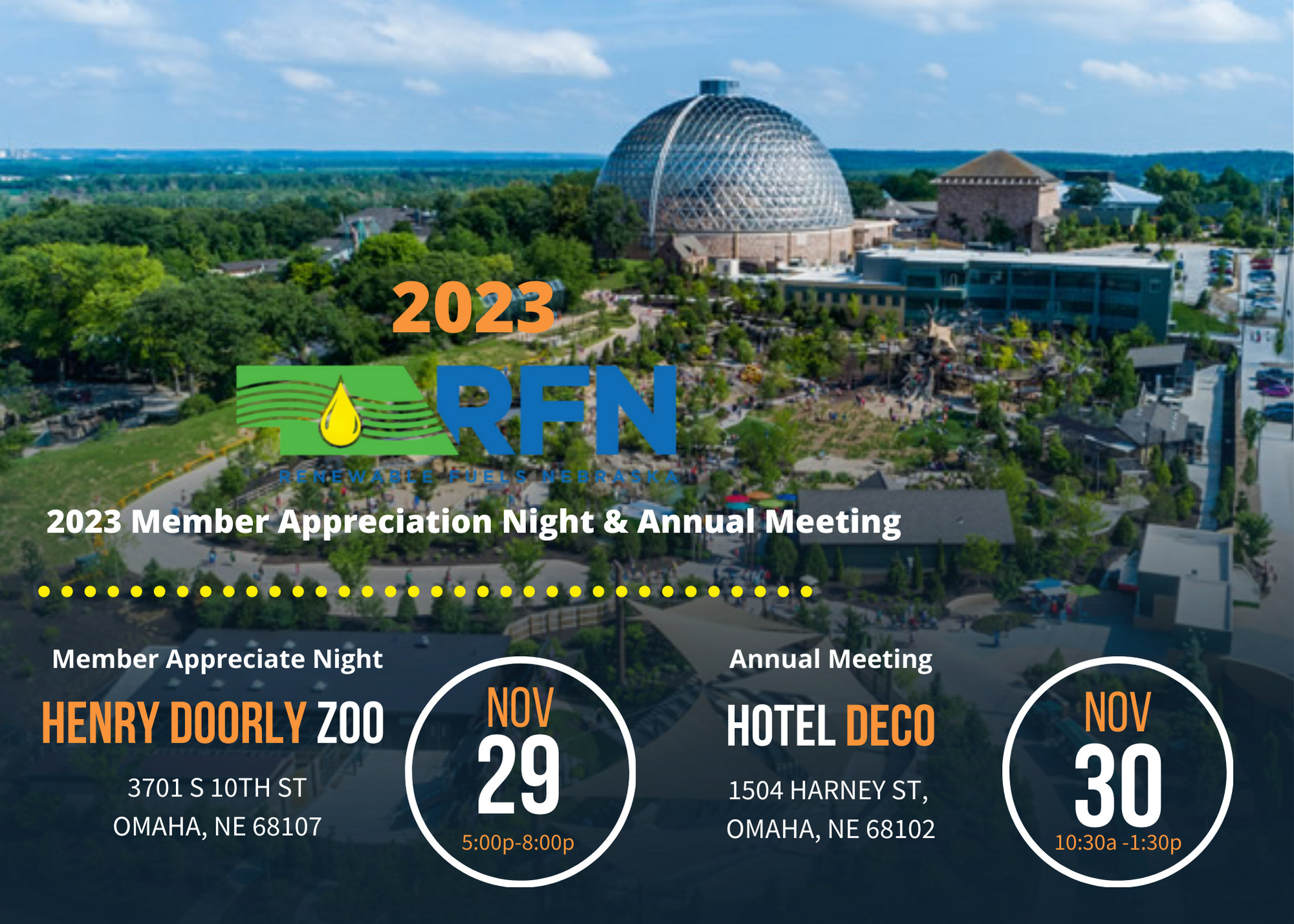 Join us for RFN's Member Appreciation Night and Annual Meeting
RFN Member Appreciation Event
When: Wednesday, November 29, 5:00p.m.-8:00 p.m.
Where: Omaha's Henry Doorly Zoo, Scott Aquarium Conference Center 3701 S 10th St Omaha, NE 68107
*Please bring a farm toy or farm book to benefit toys for tots this holiday season.
RFN Annual Meeting
When: Thursday, November 30th at 10:30 a.m.
Where: The Hotel Deco 1504 Harney St. Omaha, NE 68102 in the Park Ballroom
Please RSVP for zoo wristband and meal count by November 15th.
https://www.eventbrite.com/.../rfns-member-appreciation...
Reserve your Hotel by November 1st HERE:
https://res.windsurfercrs.com/ibe/details.aspx?propertyid=16107&nights=1&checkin=11/29/2023&group=RENE1123&lang=en-us
We hope to see you there!
Renewable Fuels Nebraska
December
Clean Fuels New York City Showcase
December 10-13
New York, New York